You must have decided to buy a golf cart; however, you are not sure whether to buy a new or a used one. It is not that you are the only one having such confusion. We at TX Power Sports have many customers who approached us with such confusion and, after discussing with us, have decided to buy a new Cazador Golf Cart. Let us know why they purchased a new one so that you can also choose accordingly.
Before going into details, we would like to establish that a new golf cart comes with varied advantages. If you purchase a new cart, you will have one with the latest technological advances and a machine with entire working life. On the other hand, if you want a durable and stylish golf cart model, you cannot avoid buying a new Cazador Golf Cart from us.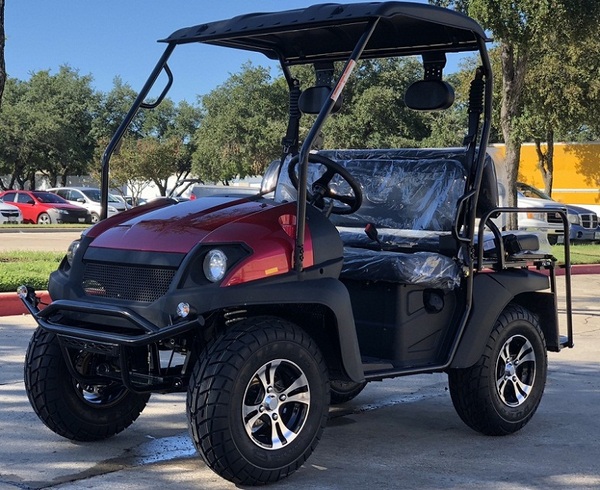 If our discussions convince you to buy a new golf cart, please visit our official site or call us to place the order.
Machine with full working life
As we said earlier, the machine will have its full working life intact if you buy a new golf cart. You will have a cart with new parts from the factory, and the exterior and interior of the cart will be shiny. When you ride such a cart, all will notice you. Moreover, you and your co-passengers will have a safe and comfortable journey. As a new golf cart is in its best stage of life, you can expect to have the best power and performance. If you care about the golf cart, it will be possible for you to have the best performance from the new golf cart that you purchased from us.
Have manufacturer warranty
A factory warranty will accompany a new Cazador Golf Cart. The warranty will ensure that you do not have to spend any money to repair any factory defect the cart may have. This will help you to save money and repair defects without any expense.
Certain warranties even cover the replacement of parts, and this will make it possible for you to have peace of mind while using the cart. For example, if you buy a new Cazador Golf Cart from us, you can get a three-month free parts warranty and a one-year engine warranty.
Possibility of customization
It is possible to customize a new golf cart according to your desires. For example, you can add your signature through customization, making it safer and more comfortable to ride. However, if you purchase a used golf cart, you will not have such flexibility to customize it. Older models of golf carts do not offer such options to customize.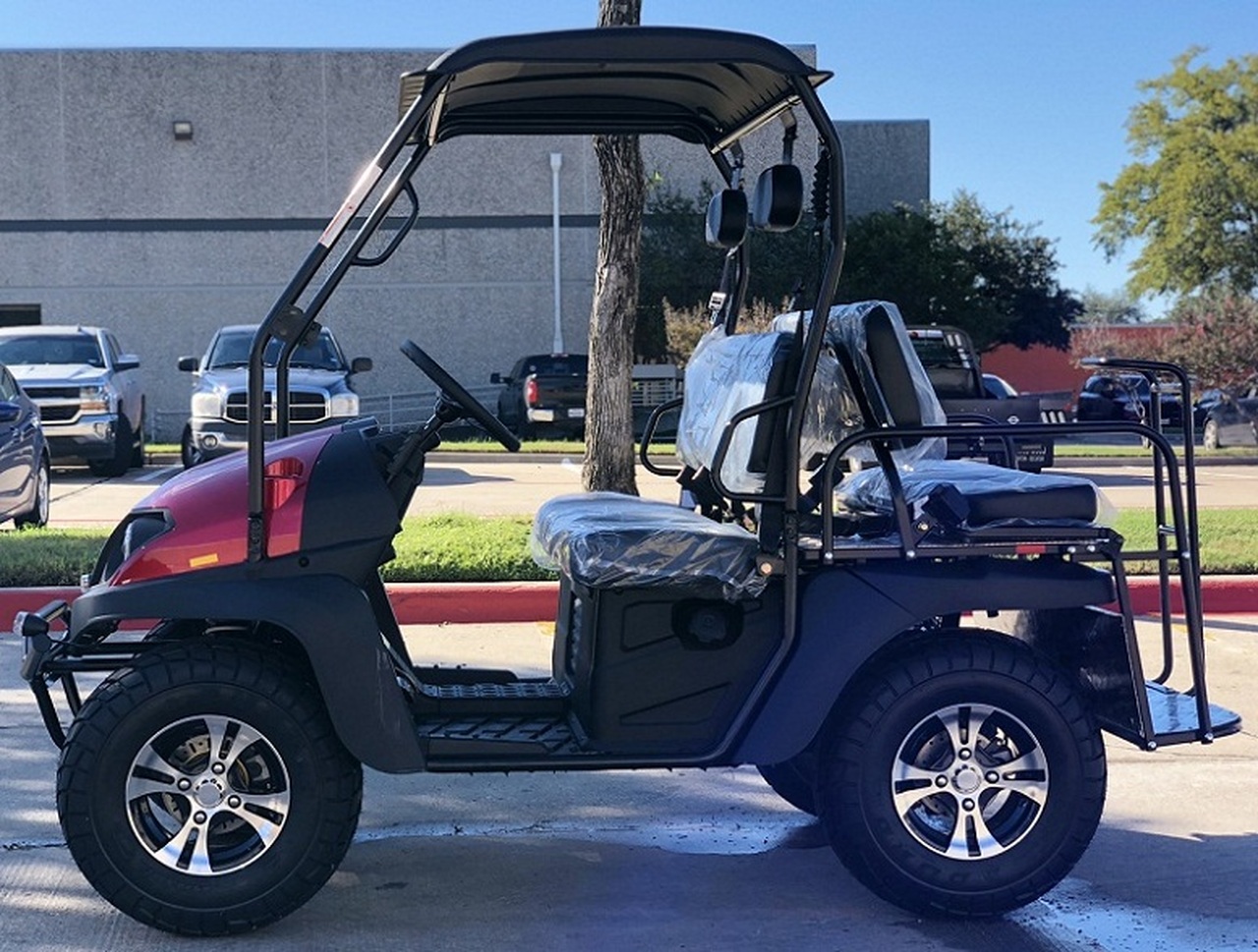 Possible to have tailored use
Not only customization, buying a new golf cart allows you to buy a specific model that suits your preferences and necessities of use. In addition, purchasing a new golf cart will allow you to buy a street-legal and more eco-friendly version.
As by now, you have decided to buy a new golf cart, do contact us and purchase a new Cazador Golf Cart. Our prices are competitive, and we even make it possible to have financial support if you face any financial hardship while purchasing.