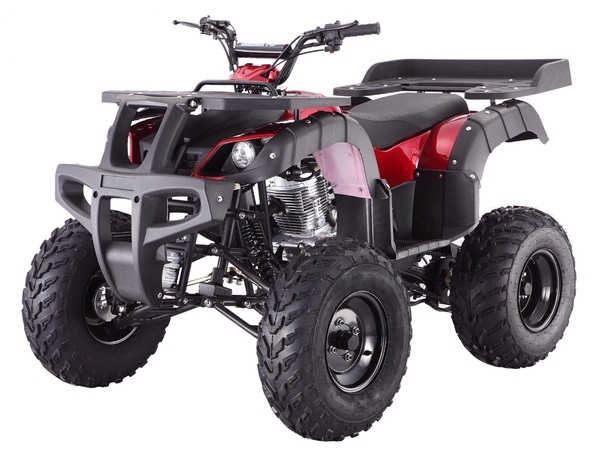 It can be much fun and adventurous to ride an ATV. Are you an experienced rider, or is this your first time procuring a Rhino ATV? It's best to find something that you're comfortable with. In this regard, the Rhino ATV will offer a unique riding experience. It is a memorable experience that you won't get with a motorcycle. Its ATV tires are wide and durable. It allows you to explore the areas that your traditional bike can't handle. Riding a Rhino ATV is a different experience. But it doesn't mean you should disregard motorcycles altogether!
Rhino ATV for sale gives you a great chance to experience a lot about its unknown features and unknown adventure that wait in nature and ways around. Living in a picturesque area certainly enhances your journey ahead. Riding on a Rhino ATV is fun to discover in the lush forest, backwoods trails, or a very rural area. If you live in a rocky area, Rhino ATV for sale can be good for getting over those difficult paths. Whatever the reason, or wherever you live, Rhino ATVs give you numerous adventures and experiences.

Hiking on uneven roads or trails is always an adventure and lots of fun. Doesn't it sound good and exciting to ride down a trail instead of walking? There are tons of fun kinds of stuff you can achieve while riding a Rhino ATV, and camping is one of them. Having a Rhino ATV along for the ride is always an excellent idea while camping with family or friends.
Riding a Rhino ATV anytime gives you a great workout to your entire body. Perhaps it will make you surprise just how good of a workout riding an ATV can be! Keeping an ATV on course helps you tackle the challenge of walking on terrain, and it will save you from getting tired quicker than you might think. ATVs can be exciting to handle, especially when riding off-road or on more challenging trails. It will help in maintaining your heart rate and build your muscle. Why don't you try it and realize so many health benefits of riding a Rhino ATV?
Are you ready to upgrade your riding skill by adding a top-quality ATV? You can buy a new Rhino ATV for sale from Tx Power Sports Outlet today. They have plenty of ATVs in stock ready to buy, and they let you enjoy the perks that include a mechanical service guarantee, full condition report, and affordable shipping!