Christmas is doing around the corner, and for many kids, an ATV is at the top of their Wishlist. That being said, the market is flooded with four-wheelers but not all of them have the equal built. If you are looking for the perfect kids' ATV that is exciting yet safe, we have several gas powered quads that will fit your bill.
We offer many different sizes of ATVs to accommodate all sizes of children and youth riders.
An ATV has become a joy ride for everyone in the world. Children mostly are attracted towered these gas powered quads and it is increasingly becoming a part of kids' entertainment nowadays.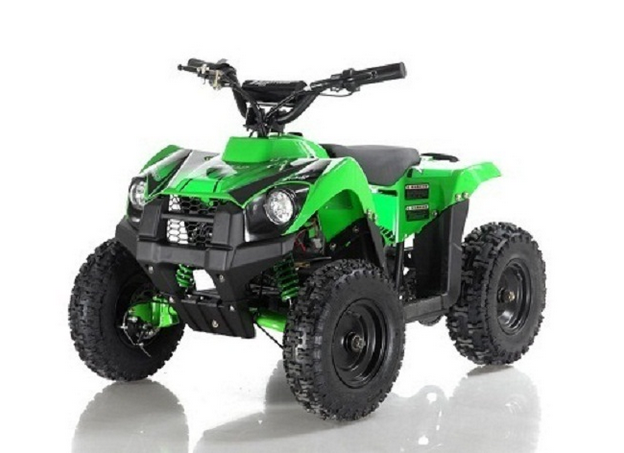 But are ATVs safe for kids?
If you have never ridden an ATV, it might sound a bit scary. It does not have to be though. They can be safe, especially when you use the right equipment and a vehicle appropriate fr your child's weight, age, and abilities. And to ensure appropriate safety buy them proper gear like eye protection, helmets, and clothing that will cover their entire body.
What size ATV you should buy?
Buying the right size ATV is a crucial decision to make. It s common for people to go too small to save money or go too big as they think higher cc means better quality. Choosing the right one depends on how big you are, what's your age, what type of riding you will be doing, and where you intend to ride.
Here's a brief detail into the engine size to have a look at -
50-70cc: Young children below 12 who are learning to ride
90-125cc: Children under 16 who are learning to ride
200-300cc: Teens who know how to ride, young adults who are learning, or won't be riding for a long period.
400-500cc: For farmers, new riders, rancher, price point shoppers, light trail riding, and females.
500-700cc: Hauling, aggressive trail riding, taller people
700-1000cc: Aggressive trail riding, hill climbers, speed demons, mud play riding, stream crossers, hunters, etc.
Where are you planning to ride?
Where you are planning to ride is going to be a big factor in deciding what size and how much power you need when buying a gas powered quad.
If you are planning to use the ATV just for easy trail rides or riding your property, 550cc or under is going to be plenty big enough.
If you are going to do more aggressive trail riding, sleeper hill climbing, or some hauling or towing, you will probably want to be in the 500-700cc range. And if you want to take the ATV through mud pits or bogs, head out to the tunes, or tackle the harshest terrain, 700-1000cc is going to be what you need.
At TX Power Sports, we house a wide variety of ATVs including ice bear atvs, taotao atvs, 125cc atvs for kids, 250cc atvs taotao, 150cc atv taotao,400cc atvs 4x4 taotao, gas powered quad, and much more.
Shop with us today!