Scooters have grown in popularity as a favored means of transportation in recent years. Scooters have significant benefits over regular cars due to their small size, fuel economy, and maneuverability. Whether you are a student, commuter, or city dweller, there are numerous compelling reasons to buy a scooter. Keeping these benefits in mind reputed dealers in Arlington, TX are offering scooters at affordable prices. Let us have a look at some benefits of buying a scooter.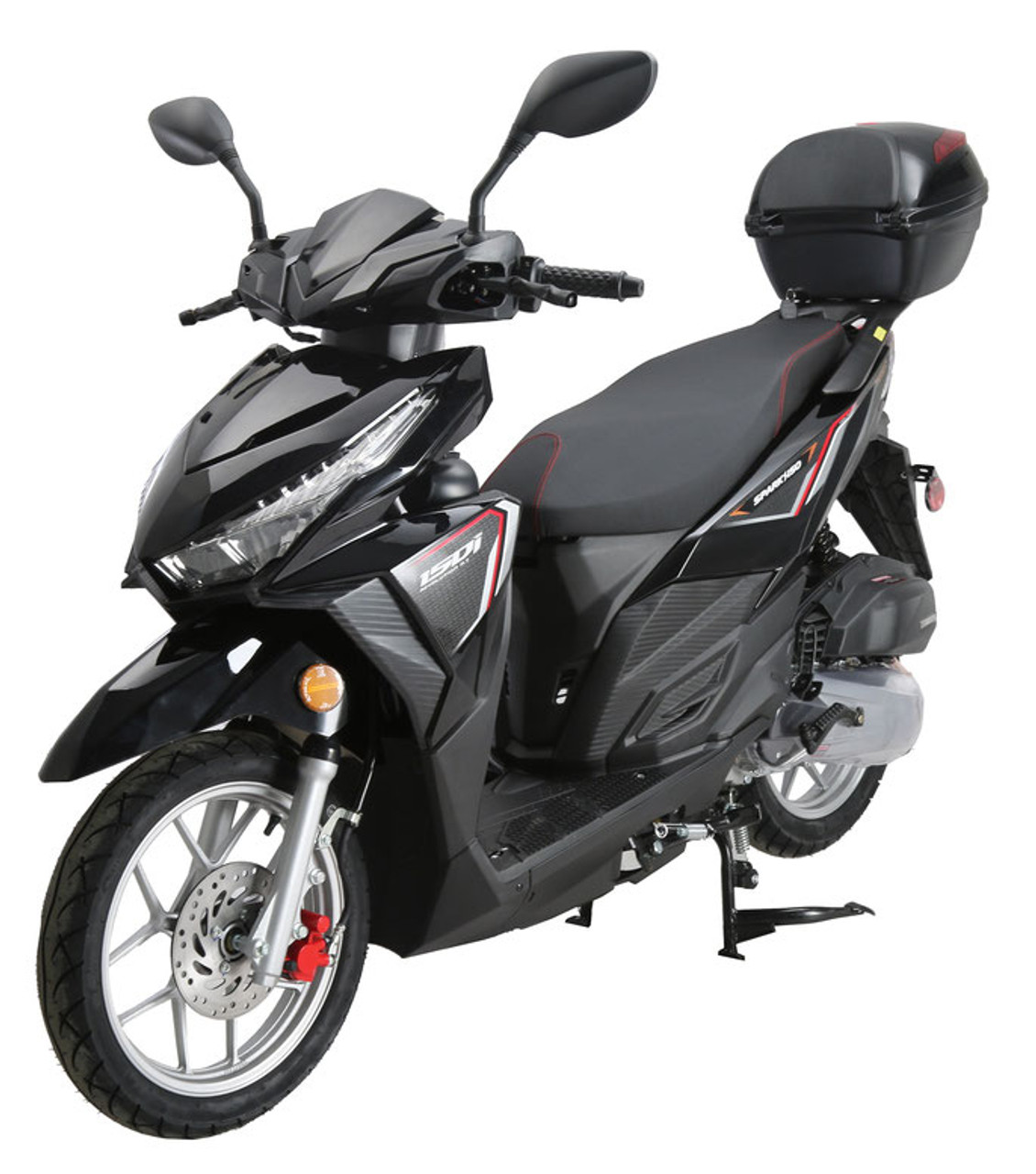 Economical and Cost-Effective
Scooters are hard to beat in terms of affordability. They are substantially less expensive to buy than cars or motorbikes, making them an ideal choice for someone on a low budget. Furthermore, their fuel efficiency is remarkable, guaranteeing that you save a significant amount of money on petrol prices. Scooters also have cheaper maintenance expenses than bigger cars since they have fewer parts and require simpler repairs.
Convenient and Easy to Maneuver
One of the most significant advantages of having a scooter is its agility and maneuverability. Scooters, with their lightweight and compact size, can easily handle busy city streets, small alleys, and packed parking lots. They allow you to fly through traffic and reach your destination quickly, avoiding the irritation of being caught in long lines or dealing with parking issues.
Environmental Friendliness
Concerns about environmental sustainability have grown in importance, and scooters have developed as a more environmentally friendly alternative to regular automobiles. Scooters use less fuel and emit fewer pollutants than vehicles, making them a more environmentally friendly mode of transportation. By opting for a scooter, you help to reduce your carbon footprint and air pollution, so contributing to a cleaner and healthier environment.
Convenient Parking and Storage
Parking may be a nightmare in congested metropolitan locations, but scooters provide a solution. Because of their compact size, they can park in tight areas, making finding a parking spot a pleasure. Furthermore, scooters take up substantially less storage space, making them suitable for individuals who live in flats or houses with restricted parking.
Increased Mobility and Time Efficiency
You can say goodbye to waiting for public transit or remaining trapped in traffic with scooters. Scooters are a versatile and effective mode of transportation that allows you to; easily navigate metropolitan streets. They allow you to save time on your daily commute, allowing you to get to your destination faster and with less stress. Furthermore, scooters allow you to explore your surroundings, discover new areas, and experience the excitement of the open road.
Health and Fitness Benefits
Riding a scooter has several health advantages in addition to traveling from point A to point B. Riding a scooter works your core muscles, improves your balance, and improves your coordination. Individuals of various ages may enjoy this exercise. You may add a little fun and fitness to your life by introducing scooting into your everyday routine.
Scooters have carved out a place for themselves as a cost-effective, practical, and environmentally friendly method of transportation. Scooters tick all the boxes for an economical mode of transportation, a handy parking option, and a method to lessen your environmental effect. So, if you desire to enjoy these benefits and buy a scooter, contact TX Power Sports by dialing+1 877 214 4563 today to take advantage of their weekly sale.