Are you prepared to give your kids their first powersports, go-karts? If yes, TrailMaster Mid XRX Go Kart makes the ideal powersports for just anyone, learning the ropes. Your kids will love to ride this go kart for sure.
If you are looking to buy the ideal go-kart for your mid rider, the TrailMaster Mid XRX Go Kart is good to go. This two seated go kart comes with features like mid-size karts in a much smaller package. The steering is very light and easy to turn, which makes quite effortless for your little ones.
The Mini XRX go kart has ultimate safety harness and high back seats with tall side panels ensuring a safe and smooth ride for kids. This is a 4-stroke, air cooled, single cylinder go kart. The TrailMaster Mid XRX Go Kart features with everything that parents want for their kids during first ride including rugged durability and safety features.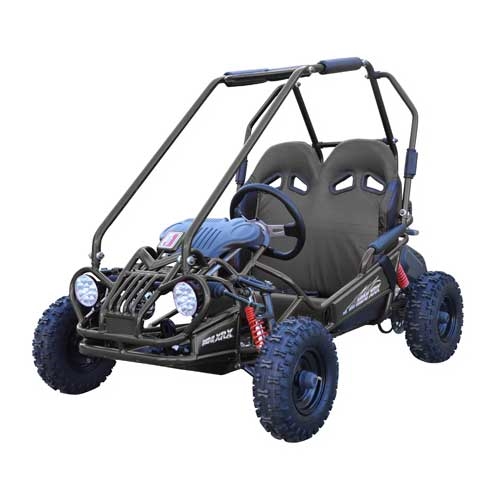 The Mini XRS is manufactured on the same frame like the TrailMaster XRS; but come with upgrades like a sport bench seat for two, 5-point safety harness, electric start, horn and dual LED headlights. This go kart is ideal for kids and is quite easy to operate. Getting going with this go kart is as simple as turning the key while the remote cut-off switch allows parents to rest at peace and comfort.
Featured with rack and pinion steering, the Mini XRS Go Kart makes turning as effortless as possible. This go kart comes with dampened dual front and rear oil, coil-over shock suspension, ensuring a smooth and confident ride on any terrain.
With the adjustable pedals, it can move as close as 23 inches to the seat for smaller drivers or 29 inches for taller kids. The go kart has enough room for two people, which means your kid's friend can come along for the ride.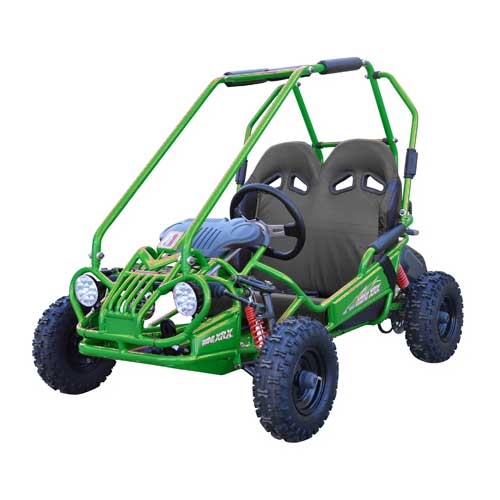 The TrailMaster Mid XRS Mini Go Kart has a reliable gas engine featuring with overhead valve technology to power up the kart to 12 mph. There's a fully-welded tubular steel frame that includes a padded upper brush guard, side rails and enclosed belly pan, ensuring optimal safety and convenience. Henceforth, this makes them great for riders who are new to go-karting.
Moreover, the Mini XRX Go Kart is CARB approved and meets or exceeds guidelines as per the California Air Resources Board. This go-kart can be available for sale in the state of California. The CARB approved vehicles come with modified engines and exhaust systems that are perfectly designed to minimize emissions.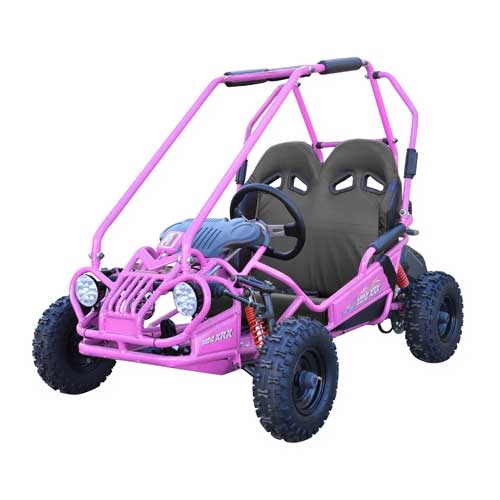 At TX Powersports, you will get to buy TrailMaster Mid XRX Go Kart for sale with detailed and precise information for your convenience. All of our powersports products are assembled, serviced and tested thoroughly before deciding to sell them online.
Our go kart industry experience is just second to none. We are dedicated to stay on the top in the go kart industry by providing new, latest products and designs to help go karting enthusiasts to make a well-informed decision. If you are looking to buy our TrailMaster Mini XRX Go Kart at cheap prices, please visit our website at https://txpowersports.com/.